Reactive ultraviolet absorbers
guarantee 10+ years'
weather resistance
DAINSORB® fundamentally solves ultraviolet absorbers' bleed-out issue, and provides long weather resistance of 10+ years. It also offers strong support to solve problems with plastic parts, including automobile window glass resin glazing and coating agents, next-generation organic EL displays, interior and exterior building material sheets and panels, solar cell backsheets, and more.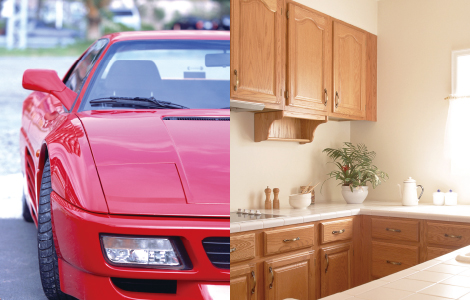 For automobile coating agents requiring long-lasting weather resistance, as well as interior/exterior building material sheets.