Top market share
and better performance:
Non-cyanide silver plating solutions

Quality improvements have been ongoing since our non-cyanide silver plating solutions were first developed. The products now have the same efficiency as we saw when using cyanide baths and we're pushing toward features that exceed those from the use of cyanide baths. The decision to not use cyanide in any way has lowered expenses for wastewater processing facilities and management costs. It has also improved working environments.
Non-cyanide silver and alloy plating solutions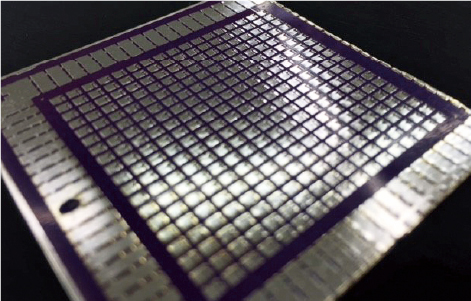 Plating using a non-cyanide silver plating solution for semiconductor lead frames, etc.