Volatile corrosion inhibitors
for oil-free rust protection
The corrosion-inhibiting ingredient itself is volatile, and it adheres to metal surfaces, resulting in a strong inhibiting effect. It is easily applied, and therefore minimizes labor, improves the work environment, and reduces costs.
Volatile corrosion inhibitors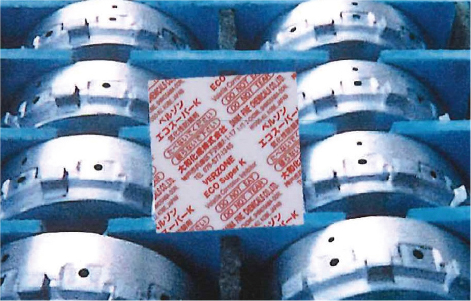 The nitrite-free volatile corrosion inhibitor VERZONE® Eco-Super k is dispensed in individual sachets.